Ophir Mottes
Biography
I am an avid reader and find interest in a wide range of subjects. My main fascination is with Physics, Robotics, Biology, and Human Behavior. Over the years, I have formally studied Physics and Mechanical Practical Engineering.
For me, understanding is a goal, but also a bottomless pit, and I am always amazed how something I thought to know perfectly can reveal new insights. The resulting endless journey is sometimes hard and frustrating, but when a new understanding suddenly solidifies it is just amazing.
Books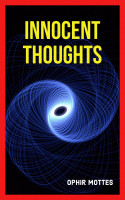 Innocent Thoughts
by

Ophir Mottes
Innocent Thoughts tackles concepts that are often taken for granted, but when inspected carefully exhibit complex intricacies within. The explored concepts cover a wide array of subjects from economics and sociology to physics and biology. The book presents the hidden intricacies by asking the questions we usually do not ask and then discussing ideas for possible answers.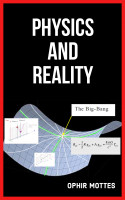 Physics And Reality
by

Ophir Mottes
The theories of General Relativity and Quantum Mechanics are two main pillars of modern physics, yet they stay a mystery for many. These theories present groundbreaking perspectives of our universe but ones that do not connect well to our intuitive logic. This essay explains what both theories imply about reality, and in doing so, it shines the light on their revolutionary, elusive features.
Ophir Mottes' tag cloud