Peter Orullian
Biography
Peter Orullian has worked at Xbox for over a decade, which is good, because he's a gamer. He's toured internationally with various bands and been a featured vocalist at major rock and metal festivals, which is good, because he's a musician. He's also learned when to hold his tongue, which is good, because he's a contrarian. Peter has published several short stories, which he thinks are good. The Unremembered and Trial of Intentions are his first novels, which he hopes you will think are good. He lives in Seattle, where it rains all the damn time. He has nothing to say about that. Visit Peter at: www.orullian.com
Where to find Peter Orullian online
Books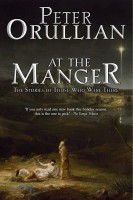 At The Manger: The Stories of Those Who Were There
by

Peter Orullian
Most people know the story of Joseph and Mary, but what about the others who came to the manger? What are their stories? What gifts did they bear? At the Manger is a collection of tales that captures the spirit of charity and humility the birth of Christ is meant to teach. These stores share the gentle reminder that giving is an act of love and ennobles us most when it is a gift of self.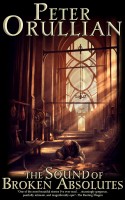 The Sound of Broken Absolutes
by

Peter Orullian
Two men. One old. One young. Both possess a gift. A gift of music with the power to change things. Even destroy. The younger is called back to his homeland. To war. The other embarks on an inward journey into his past, as he sets to repair a broken viola. An instrument with meaning to him. A resonant kind. The music each man will make will have an absolute quality. And it will change them both.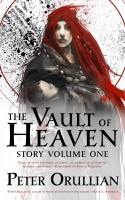 The Vault of Heaven: Story Volume One
by

Peter Orullian
Price:
$0.99 USD.
Words: 58,350.
Language: English.
Published: February 7, 2015
. Categories:
Fiction
»
Fantasy
»
Epic
A mother considers the unthinkable to stop a war. A husband may lose everything to watch over a world. A scrivener learns the terrible risk in the words she's translating. The power of many sacrificing as one. Stories of people. Stories of war and sacrifice and friendship. Stories that help weave the rich fabric of Orullian's epic fantasy series, The Vault of Heaven.
Peter Orullian's tag cloud