Pankaj Suneja
Biography
Pankaj has recently completed his Master of Arts in Psychology (Psychosocial Clinical Studies) from Ambedkar University, Delhi. In 2011- 12, he suffered from a psychotic episode and had to leave his studies. With the help of medication and the support of his family and teachers, he regained the health and resumed studies. In October 2013, during one of the experiments for his thesis work he attempted to survive without medications. The idea was to understand the occurrence of a psychotic episode in as authentic a manner as possible. Medication would have interfered with this process. In the winter break of the same year he experienced a painful breakdown of his long-term relationship. At the same time, his family also moved away after having spent some time with him. In December 2013, at the height of loneliness, he began hallucinating about 'Gulabi'. She disappeared a month later. Soon after, he suffered from a psychotic relapse. His thesis work has been about understanding the experience of psychosis or schizophrenia.
Books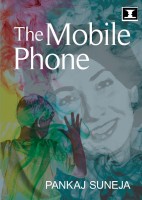 The Mobile Phone
by

Pankaj Suneja
Price:
$4.59 USD.
Words: 20,290.
Language: English (Indian dialect).
Published: August 3, 2015
. Categories:
Fiction
»
Fantasy
»
Contemporary
The Mobile Phone is a story of connecting with child within. It is about mourning the loss in and of childhood. Rohit, a tutor meets Prabhu, a child he teaches in the city, Delhi. The author uses "the paper mobile phone" as a symbol to connect with someone who is absent. Someone we seek or someone who could hold us in our helplessness.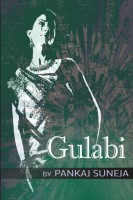 Gulabi
by

Pankaj Suneja
Price:
$3.90 USD.
Words: 13,470.
Language: English (Indian dialect).
Published: July 3, 2014
. Categories:
Fiction
»
Coming of age
(4.00)
The fictitious storyline revolving around two characters Monty (the psychotic part) and Virginia (the non psychotic part). The boundary between the two is permeable. Monty conjures up 'Gulabi', following his abrupt separation from his long time partner, while Virginia, having suffered from a personal loss sets out to follow her lifelong aspiration to travel the world.
Pankaj Suneja's tag cloud