Owen Zupp
Biography
Owen Zupp is a published author, journalist and experienced commercial pilot. With over 16,000 hours of varied flight experience he has flown many creatures, great and small, from outback Australia to all points across the globe. He holds a Masters Degree in Aviation Management and in 2007 his first book, Down to Earth, was published, tracing the combat experiences of a WWII RAF pilot from Dunkirk to D-Day and beyond. And while he is passionate about aviation, there is more than one dimension to this award-winning writer.
Where to find Owen Zupp online
Books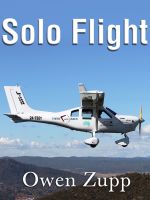 Solo Flight
by

Owen Zupp
'Solo Flight' takes the reader into the skies on the journey of a lifetime. Nearly 200 images bring this story to life, while well chosen words paint an equally vivid canvas. Beyond the 7,500 miles that passed beneath his wings, the author tells a tale of remote communities, forgotten heroes and family bonds that are stronger than life and death.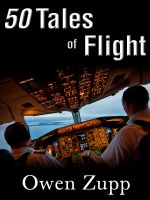 50 Tales of Flight: From Biplanes to Boeings
by

Owen Zupp
In "50 Tales of Flight", the reader is not simply taken aloft in everything from biplanes to Boeings as the title may suggest. True, the flight deck door has been cracked ajar and the canvas cover pulled back from the open cockpit, but this book is built from the ground up. From the alarm clock buzzing to begin the airline pilot's day to the sound of silence when a light aircraft engine fails...
Owen Zupp's tag cloud