Acanthus Publishing
Publisher info
Paige Stover Hague vacillates between the roles of writer, editor, and publisher. Her roots are in professional publishing, but for the past twelve years she has broadened the range of content she works with to include adult fiction and non-fiction topics. Although business, finance, and self- help form the core of her work, she has added sports and memoir to the range of material she writes and publishes. She is the president of a group of Boston-based communications companies including The Ictus Initiative (www.IctusInitiative.com), a marketing and PR firm, Acanthus Publishing (www.AcanthusPublishing.com), a small independent press that also publishes eBooks, audio, and video content, and Paige Wright Books (www. PaigeWrightBooks.com), a content development consultancy.

Paige's work has been recognized by several national book award honors. Acanthus Publishing has been awarded medals in the sports category including, Unbridled Passion: Show Jumping's Greatest Horses and Riders (Acanthus Publishing 2011, 2013) and Sham: Great Was Second Best (Acanthus Publishing 2010). Confusing the Enemy - The Cus D'Amato Story reeived the 2014 Eric Hoffer Award (Culture) and was a finalist for Forward Reviews 2014 Sports Book of the year. In 2010, she earned the Independent Book Publishers gold medal, with co-author Hank Schwartz, in the sports category for From the Corners of the Ring to the Corners of the Earth: The Adventure Behind the Champions (now published as Rumble! - How Boxing's Greatest Match was Made available at RumbleBook.com). Her book Life is Short, Art is Long - Maximizing Estate Planning Strategies for Collectors of Art, Antiques, and Collectibles (Wealth Management Press, 2006), was awarded the 2007 Axiom Business Book Award Silver Medal in the Personal Finance category. dr. Calvin Mackie's Grandma's Hands: Cherished Moments of Faith and Wisdom (Acanthus Publishing 2012) has received two national book awards.

Paige is an attorney who has practiced in both Florida and Massachusetts, serving clients with corporate, banking, intellectual property, and litigation needs. For twelve years, she worked in the legal publishing industry, holding senior management positions in product development, editorial, and sales and marketing. Working for several global publishing companies, (Reed Elsevier, McGraw-Hill) she developed and marketed print and electronic products for the legal, tax, accounting and financial services markets. Paige
has authored and edited numerous legal and business books and, often working behind the scenes in support of high profile professionals who seek a collaborator. She also assists senior managers in the development of speeches or corporate messages to be delivered to investors, employees, strategic partners, or the media.

Paige is a frequent speaker on branding, marketing, and publishing topics, blending her legal and communications backgrounds. Her signature presentations show speakers, authors, and business people how to become industry-specific celebrities by building a business model around their individual expertise. Paige also speaks on the development of knowledge- based intellectual property and shows her audiences ways to leverage their signature core content in support of corporate or individual objectives.
Paige is a graduate of duke university and Nova Southeastern university Law School.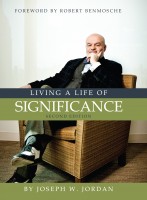 Living a Life of Significance
by

Joseph Jordan
Based on more than 30 years of experience, Living a Life of Significance serves to motivate financial professionals in order to make closer connections with each and every client. Providing people with independence, dignity, and legacy is a contribution worth far more than what clients pay for. Financial services experts can celebrate their purpose in life and bring pride to their practice.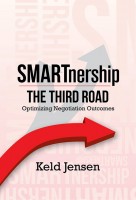 SMARTnership: The Third Road - Optimizing Negotiation Outcomes
by

Keld Jensen
SMARTnership: The Third Road offers professional negotiators and corporate executives innovative techniques to access mutually beneficial solutions that do not make their way to the bargaining table unless the parties agree to work cooperatively. A SMARTnership is a relationship between business entities where two or more parties are working together seamlessly in informed cooperation.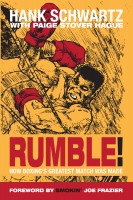 Rumble
by

Hank Schwartz
This must-read for any sports fan contains the back-story of the Ali- Mac Foster fight in Tokyo, the Foreman-Frazier fight in Kingston Jamaica, Foreman-Norton in Caracas, Venezuela, Ali-Foreman in Zaire (The Rumble in the Jungle), Ali-Bugner in Kuala Lumpur, and Ali-Frazier in The Philippines (The Thrilla in Manila). Taken together these matches constitute the heyday of the heavyweight title.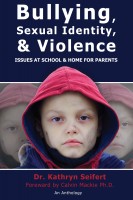 Bullying, Sexual Identity & Violence: Issues at School & Home for Parents
by

Dr. Kathryn Seifert
Dr. Kathryn Seifert has compiled this anthology of articles dealing with bullying and related childhood/adolescent issues that parents face as they guide their children through problems at home and in school. This ebook is a helpful tool for parents with advice, guidance and strategies they can adopt and utilize as they face the issues all parents face at some point.
Acanthus Publishing's tag cloud