Pamela Jane
Biography
Pamela Jane's first book, Noelle of the Nutcracker, was illustrated by Jan Brett. Since then she has published over twenty children's books with Houghton Mifflin, Simon & Schuster, Penguin-Putnam, Harper, and others. Pamela's most recent children's book, Little Goblins Ten was illustrated by NY Times best-selling illustrator Jane Manning. Little Elfie One, the Christmas sequel, will be out in 2015 (Harper). Pamela's newest book for adults, Pride and Prejudice and Kitties (Skyhorse 2013), was featured in The Wall Street Journal, BBC America, The Huffington Post, and The Daily Dot. Like Jane Austen, Pamela is a desperate walker, and unlike Jane a very bad piano player.
Where to find Pamela Jane online
Books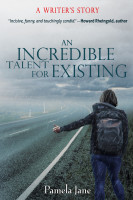 An Incredible Talent for Existing: A Writer's Story
by

Pamela Jane
From her vividly evoked existential childhood to writing her first children's book on a sugar high during a glucose tolerance test, Pamela Jane takes the reader along on a highly entertaining personal, political, and psychological adventure.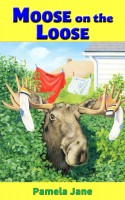 Moose on the Loose
by

Pamela Jane
The whole town is searching for a moose that's escaped from the zoo. Benjamin knows where the moose is--but he has good reason to keep his secret to himself. The trouble is, a secret is hard to keep when it keeps getting bigger, and bigger, and BIGGER!
Pamela Jane's tag cloud