Pamela Morsi
Biography
National bestseller, RWA Hall of Fame member and two-time RITA winner, Pamela Morsi began writing in 1990 creating historical romance novels set in the small towns and farms of the early twentieth century. She was an immediate success garnering awards and accolades from reviewers, readers and peers. In 2000, with a new millennium, she decided to move in the direction of mainstream fiction. Her recent works depict the voices of ordinary people overcoming everyday challenges. Librarian Pamela Morsi once asked herself what she would do if she ever won the lottery. She decided, given the chance, that she would spend her time writing fiction. Now, years later, she is still waiting to win the lottery, but THE LOVESICK CURE will be her twenty-fourth full-length novel. Pam lives in San Antonio, Texas, with her husband and daughter.
Where to find Pamela Morsi online
Books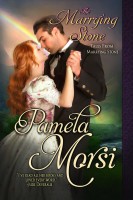 Marrying Stone
by

Pamela Morsi
Price:
$5.79 USD.
Words: 103,740. Language: English. Published: March 10, 2012. Categories:
Fiction
»
Romance
»
Historical
When Harvard-educated J. Monroe Farley comes to the tiny Ozark town of Marrying Stone to research folk music, he encounters more than he had bargained for in the person of Meggie Best, a young girl who dreams of a prince to sweep her off her feet.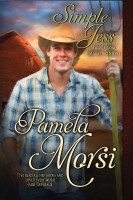 Simple Jess
by

Pamela Morsi
Price:
$4.99 USD.
Words: 105,240. Language: English. Published: March 9, 2012. Categories:
Fiction
»
Romance
»
Historical
Given an ultimatum by her interfering neighbors--to find a husband by Christmas or have one selected for her--reluctant widow Althea Winsloe searches for a possible mate and finds herself drawn to Simple Jess, a sweet and gentle man of less-than-average intelligence. Proclaimed "a refreshing new voice in romance" by Jude Deveraux, award-winning author Pamela Morsi has charmed millions with her t
Pamela Morsi's tag cloud