P. A. Moore
Biography
P.A. Moore was born on July of 1951 in the USA. Moore pursued a Bachelor's Degree in Science and Master of Science in her early 20s. After achieving her degree she took up teaching Microbiology at the same University. She later moved on to teaching Limnology at a Community College.

During that time she met and married the love of her life, Don, and wrote her first book. The first novel was a mystery story, which she produced on her typewriter between 1976 in 1979. Shortly after she bought her 1st microcomputer, an Apple II, and rewrote that book on it.

Moore then worked for the US Army Corps of Engineers for 7 years. Firstly, as a supervisor of the Michigan state scuba diving team. Later in Oregon as Head of her boat crew responsible for collecting water and sediment samples from the ocean and estuaries. Moore's crew were the first responders, after the National Guard, following May 18, 1980's major volcanic eruption at Mount St. Helens located in Washington state.

Moore welcomed her first daughter in 1981 and succeeded in starting a microcomputer business that same year partnering with her husband. Knowing that the microcomputer business was a technology field with its ups and downs, she wrote her first business plan predicting that she would leave the microcomputer business when they started selling microcomputers out of Sears.

Her second daughter was born in 1986. In 2004, she decided to pass over full Management of the business to her husband to attend Nursing school fulltime. In 2009, she became nationally board certified as a psychiatric mental health nurse practitioner. Moore currently in that practice and expects to continue for the next 2 years. Her future hopes are to retire into a fulltime Author, writing fiction novels to occupy the rest of her life.

Moore has written dozens of research papers for the Corps of Engineers; 4 books in the Nanamarvion series; 3 books in the Imperial Consort series; Western novels and she continues to write fiction novels in her available time.

Moore most recently started her own YouTube channel to provide her insight on psychiatric and spiritual matters.
Books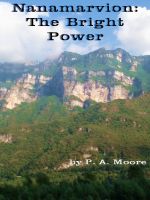 Nanamarvion-The Bright Power
by

P. A. Moore
Nanamarvion has a problem. It's men. The problem is that she wants one--just for the short term. Her Great Grandmother's affairs were legend. Nana figures that she can follow in her footsteps. But nothing is simple when you're carrying five of the most powerful talismen in the world, each of which is guided by the spirit of one of Nana's eccentric ancestors.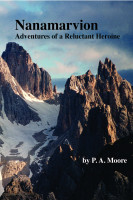 Nanamarvion: Adventures of a Reluctant Heroine
by

P. A. Moore
Price:
$1.99 USD.
Words: 168,210.
Language: English.
Published: September 20, 2013
. Categories:
Fiction
»
Fantasy
»
Epic
(5.00)
The Priests of Nelrad are invading the Orehian continent and the ultimate talisman has fallen into the Priest's hands. The only wizard available to retrieve it is sixteen year old, Nanamarvion Seracor. …The Priests are in trouble now.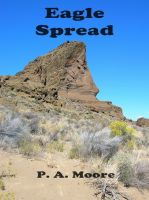 Eagle Spread
by

P. A. Moore
Duke Gould owns one of the biggest ranches in Wyoming and has held it against rustlers, lawyers, and nature. His single-minded focus on the ranch is total--until the arrival of Natalie Reeves. Natalie is fresh from high society in New York City and she's escaped to Wyoming, away from the machinations of her uncle and his son. Best way to do that is to get married as fast as she can.
P. A. Moore's tag cloud