Bholaram Patle
Born on 31 March 1938, in a farmer family, Dr. B. R. Patle served Vetenary Science in various Veterinary Colleges of M. P. India, on various Scientific and Administrative posts and retired in the year 1998. He has published more than fifty research papers in the field of Animal Nutrion in various reputed Indian and Foreign journals and has written one book on Poultry and one on Dairy in Hindi language. In recognition to his research work he has been bestowed with three prestigious National awards including the reputed Rafi Ahmed Kidwai Prize.
He developed his interest in Spirituality in the later stages of his service life and started practicing Yoga. He was suffering from various ailments such as spondylitis, glaucoma, prostrate, blood pressure, tension etc. Practicing Yoga has helped the author to get rid of all the ailments and now he is enjoining a very healthy, peaceful and happy life. He has developed successfully a suitable line of Yoga practices to be adapted routinely by persons of all age groups. He has also published three books on Yoga namely- 1. Adhyatm, Swasthya aur Yogabhyas in Hindi, 2. Yogabhyas in Hindi and 3. Yogabhyas in English.
The present book, "Yoga for Body, Mind and Self" deals with practical aspects of Yoga. The yoga practices described in the book are those which are regularly being practiced by the author with enormous benefits. I hope the reader will also take advantage of these Yoga practices.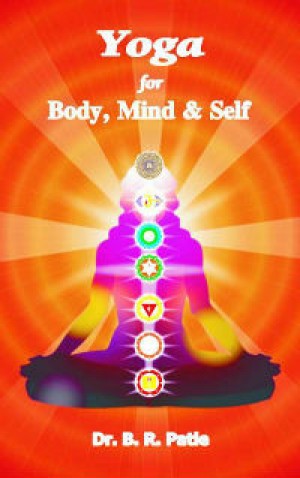 YOGA for Body, Mind and Self
by

Bholaram Patle
The practice of Yoga brings over all development of human personality- Physically, Mentally and Spiritually. The true meaning of Yoga is "union of human Spirit with Divine Spirit." The method used to obtain this goal is also called Yoga. The present book "Yoga for body, mind and Self" deals with practical methods for total health of a man.