Nikoly Pariev
Biography
I was born in 1986, in Donetsk, Ukraine. In 2001 graduated from Donetsk Polytechnic College as a building technician. The same year became a third-year student of Donbass National Academy of Construction and Architecture which I graduated from as civil engineer. Within seven years changed five different jobs; worked as general laborer with working party in the Academy, real estate agent, road construction expert, geodesist in Donetsk General Plan Bureau and Structures Inspection Engineer in a design institute. Simultaneously mastered trading basics attending numerous seminars and having taken distant "Forex Club" course in Moscow International Academy of Foreign Exchange Trading.
I am currently a trader with four-year trading experience. Apart from higher education in construction engineering I got extended education in financial market analysis and assets management. My job implies mainly investor fund trust management. This is the way I earn my living. I also wrote a book called Foreign Exchange Trading: The golden Rules basing on my personal hands-on experience. It contains valuable recommendations which can help beginning traders improve their trading results.

=======================
На русском / In russian
=======================

Родился в г.Донецк Украина в 1986 году. Окончил Донецкий политехнический техникум в 2001 году, получив специальность техник-строитель. После техникума, в том же 2001г., поступил сразу на 3 курс, в Строительную академию ДонНАСА (Донбасская Национальная Академия Строительства и Архитектуры). Окончив академию, получил специальность инженера-строителя. Работал на 5-ти различных работах в течение 7лет: разнорабочим в академии (рабочая группа), агентом по недвижимости, мастером в дорожно-строительной фирме, геодезистом в Управлении Генплана города Донецка, и инженером по обследованию зданий и сооружений в проектном институте. Параллельно всем этим официальным работам, самостоятельно осваивал профессию трейдер посещая огромное количество семинаров, закончив дополнительные дистанционные курсы в Международной академии биржевой торговли «Форекс Клуб», г. Москва.
В данный момент я работаю трейдером, мой опыт работы на финансовых рынках 4 года. Образование высшее инженер-строитель + дополнительное "Анализ финансовых рынков и торговля финансовыми активами". Работа моя, заключается в управлении средствами инвесторов (Доверительное управление). Зарабатываю этим себе на жизнь. На основе полученного практического опыта торговли на бирже мной написана книга "Золотые правила победы на бирже". В ней собраны лучшие правила и советы способные помочь начинающим и практикующим трейдерам улучшить свои результаты работы.
Books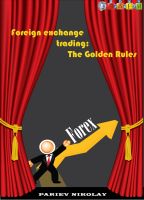 Foreign Exchange Trading: The Golden Rules
by

Nikoly Pariev
The goal of this book is to help an ordinary person to earn money in the foreign exchange market using not theoretical but practical knowledge. Being a practicing trader and at the same time earning my living by trading, I will try to do my utmost so that this book represented the complete truthful view of the real trade life without embellishments and unverified approaches.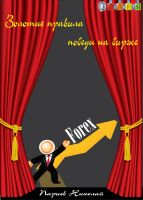 Золотые правила победы на бирже
by

Nikoly Pariev
Эта книга рассчитана на то, чтобы помочь самому обыкновенному человеку зарабатывать на бирже при помощи знаний, взятых не из теории, а из практики.
Nikoly Pariev's tag cloud