Patrick Brigham
Biography
Patrick Brigham was the Editor in Chief of the first English Language news magazine in Bulgaria between 1995 and 2000. As a journalist he witnessed the changes in this once hard core Communist Country and personally knew most of the political players, including the old Dictator Todor Zhivkov and his successors Zhelev and Stoyanov. Traditionally a hotbed of intrigue and the natural home of the conspiracy theory, Bulgaria proved to be quite a challenge and for many the transition was painful. Despite this, he personally managed to survive these changes and now lives peacefully in Northern Greece. A writer and journalist for many years, he has written a number of short stories and articles which might be better described as light hearted, whilst confirming that the truth is often stranger than fiction.
Where to find Patrick Brigham online
Books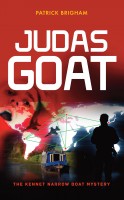 Judas Goat
by

Patrick Brigham
Murder is rarely so simple. When Chief Inspector Michael Lambert is assigned to unravel the case of a dead man on a narrow boat, the last thing he could have expected was a plot that stretches far across the globe. In Judas Goat, Michael pursues the case of a lifetime: but will he ever be the same again?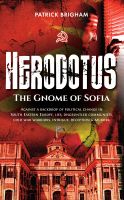 Herodotus - The Gnome of Sofia
by

Patrick Brigham
Political intrigue, deception and murder, Herodotus – The Gnome of Sofia has it all. Sir Arthur Cumberpot has an unspectacular career when he is appointed British Ambassador to Bulgaria. Due to unforeseen mishaps his wife Annabel is accused of being a spy but is guilty of nothing, other than being the biological daughter of Jim Kilbey.
Patrick Brigham's tag cloud