Patrick James Ryan
Biography
Patrick Ryan grew up in Columbus, Ohio and started writing after graduating from college with a Bachelors Degree in Communications and Marketing. After marrying Molly and living vicariously through the sports and activities of their children ~ Colleen, Michael and Patrick ~ while balancing work in the financial services industry, Patrick recently reignited his writing passion in earnest cranking out Blood Verse in a little over a year while working on two novels and a second short story collection at present. An avid sports and music fan, Patrick enjoys Football, Basketball, Baseball, The Beatles, Led Zeppelin and hard rock. In addition to writing, Patrick is a voracious reader, taking in an eclectic swath of fiction and non-fiction across many genres, with horror being a favorite. A practitioner of martial arts for over 25 years, he holds a second degree black belt and is a huge fan of Bruce Lee.
Where to buy in print
Books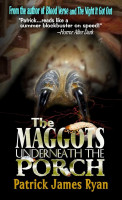 The Maggots Underneath the Porch
by

Patrick James Ryan
Jimmy Turner is terrified. Very frightening things are happening in the neighborhood and he can't figure out why. The Maggots Underneath the Porch is a powerful coming-of-age novella circa 1975.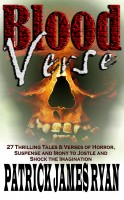 Blood Verse
by

Patrick James Ryan
From the bestselling author of "The Night It Got Out!" Welcome to BLOOD VERSE, not your average collection of tales and verses of terror. Within these pages you'll find how a serial killer uses an unusual method to stalk victims in South Chicago. A unique couple addresses infertility on a grand scale. Armageddon strikes twice in a small Iowa town at the hands of nature and a madman, and more!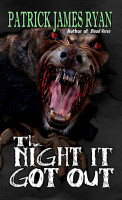 The Night It Got Out
by

Patrick James Ryan
During a blustery winter night, two retired Navy Seals transporting a top secret cargo to NORAD are besieged by an unexpected blizzard. A terrible car accident unleashes a creature with unparalleled killing capacity. Within hours dozens of people are carved up and dismembered in the town of Mangas Pass, Colorado with no end in sight to the carnage.
Patrick James Ryan's tag cloud