Patty Blount
Biography
Patty Blount writes instruction guides by day and novels by night. On a dare by her oldest son, she wrote her first novel in an ice rink. Though never published, Penalty Killer was the subject of so many seventh grade book reports, the English teacher requested a copy and later returned it, covered in red ink. Patty is always looking for great story ideas. Her debut novel, Send, was conceived after her boss suggested she learn about social networks. Patty lives on Long Island with her family, a fish, and lots of books.
Where to find Patty Blount online
Books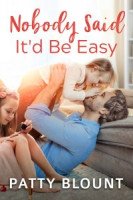 Nobody Said It'd Be Easy
by

Patty Blount
Falling in love is easy. Staying in love is hard. Good thing Gabe is a fighter who's determined to prove to Lia he's in this for the long haul…the rest of their lives.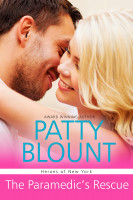 The Paramedic's Rescue
by

Patty Blount
When Kara bumps into Reid for the third time, she can't help but wonder if the mom she lost is playing matchmaker. As Kara and Reid form a friendship, he quickly becomes baby Nadia's favorite person. But Reid has no interest in long-term commitment. So when Nadia's father calls out of the blue and Kara agrees to see him, Reid realizes he has some triage to do if he hopes to keep his girls...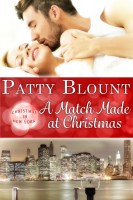 A Match Made at Christmas
by

Patty Blount
Since losing her mom, Elena Larsen hasn't set foot in New York City — until now. Agreeing to help her sister prepare for her baby's birth seems like a good way to spend Christmas and Elena vows not to let the monstrous guilt that weighs on her heart ruin everything. But those plans go awry when she meets Lucas Adair, a man whose own grief and guilt just might rival her own.
Patty Blount's tag cloud