Paul Beet
Biography
Paul William Beet was born in Yorkshire, England in 1948. He is married with two children and two grandchildren. After a spell working in South Africa and Zimbabwe he now lives in the Midlands and has a house in Spain. His hobbies include travel, golf and writing. Paul is an avid reader with a wide literary taste who for many years harbored a desire to 'one day' become a writer himself. A busy and successful career as a construction professional, however, meant that he was unable to seriously pursue his writing interest until 2009 when he decided to take early retirement and concentrate wholeheartedly on his writing. Now on his third book, with another in the pipeline, he is firmly in writing mode and set to establish a second career as a writer.
Where to buy in print
Books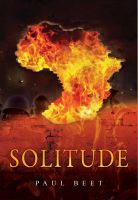 Solitude
Zimbabwe is in the final stages of self-destruction. When Mike Wilson's parents, third generation white farmers, fall victim to a platoon of War Veterans, he returns to the country seeking answers and finds himself in the middle of a sinister power struggle between two ruthless factions. Mike and Victor's only chance of survival is to join forces and unite the black and white communities.
Paul Beet's tag cloud