Bob Kuebler
Biography
Bob is the Founder/Director of Youth With A Purpose Inc. YWAP has been working with young people of all ages for over 10 years. YWAP Programs can be found in school, after school, in the neighborhood and in the mountains. Our Relationship Mentoring Program helps raise grades and reduce behavioral problems in the Buffalo Schools. Bob is an experienced guide who has climbed 23 of the high peaks over 4,000 feet in the Adirondacks. He is also climbing the High Points of all 50 states and recently returned (March 2011) from Africa where he climbed Kilimanjaro (well, almost. Bob was stopped at 17,300 feet by altitude sickness and he is planning to go back in 2012.) As a member of Climbing for Christ, Bob climbed Kily along with serving in orphanages in Tanzania and Malawi. As a Boy Scout Leader, Bob was part of a troop that went to Philmont Scout Ranch and climbed Mt. Baldy at 12,000 feet. Buffalo is the 3rd poorest and 10th most violent city in America, Bob loves to see the look on a former gang members face as he or she stands on top of a mountain for the first time. The greatest view in the world is the look of "Ah Ha!" in a child's eyes when they finally discover what unconditional love is.
Where to find Bob Kuebler online
Books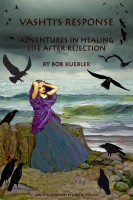 Vashti's Response
by

Bob Kuebler
The book gives a glimpse into the possibilities of what Vashti's life may have been like after she was rejected and abandoned. Take a journey with Vashti as she encounters a zombie, a wizard, an old woman on a mountain, attempts suicide and is stopped by a bird and travels through caves with cryptic messages etched into the walls. The messages will help you to become an overcomer.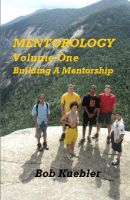 Mentorology Volume One
by

Bob Kuebler
"As a man Mentoreth so is he" is a paraphrase of a well used aphorism. That's a great way to begin describing this volume on Mentoring. Mentorology Volume One is a textbook about Mentoring written like a storybook. Real life experiences in some extreme situations provide engaging and informative reading. As a Mentor, Teacher, Youth Leader or Coach you will learn from great Mentoring stories.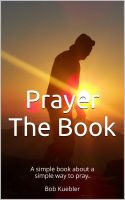 Prayer The Book
by

Bob Kuebler
A simple book by a simple guy about how simple prayer is. I believe that God urged me to write a book about prayer. It has nothing to do with my qualifications. There have been many books written about prayer by people who are highly qualified. It's a prayer book for such a time as this. For such a people as this. A simple book, written through a simple man in simple language.
Bob Kuebler's tag cloud