Patricia Cowings
Biography
I have been the Principal Investigator of the Psychophysiological Research Lab at NASA Ames Research Center in California since 1978. I was the first American woman to be trained as a scientist astronaut. In my photo I'm wearing Gus Grissom's jacket and Alan Sheaprd' pants. See my Wikipedia page. My lab partner and husband for 37 years is William B. Toscano. We study how people adapt to extreme environment. My patented training method, Autogenic-feedback training exercise (AFTE) allows people to learn voluntary control of 20 bodily responses in 6-hours. I am an avid fan of sci-fi and began writing in my early 20's just for fun. After almost 40 years, I've' decided to publish some of my stories. This book is somewhat autobiographical. Hence the title "The Ego Trip".
Smashwords Interview
Books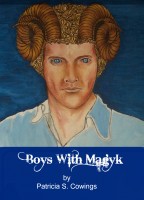 Boys With Magyk
by

Patricia Cowings
Four very different boys. One with an ability to heal the sick, one medical student who tried his skill at casting a spell, one on a visit to his old neighborhood and gets arrested, and one who was just born that way.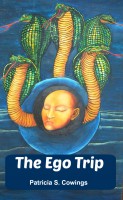 The Ego Trip: Four Fantastical Tales Featuring Women of Color
by

Patricia Cowings
(5.00 from 1 review)
Journey into four very extraordinary worlds in the Ego Trip. The tales in this book feature women of color as they embark on strange life changing adventures. From a woman in India whose pride may be the cause of her impending death, to a young girl coming of age while discovering her magical destiny, these stories will enchant you with every turn of the page!
Patricia Cowings' tag cloud