David Pereda
Biography
David Pereda was born in Havana, Cuba. The award-winning author of seven previous novels, he enjoys crafting political thrillers and edgy mainstream novels with unique characters placed in exotic settings. He has traveled to more than thirty countries and speaks four languages. Before devoting his time solely to writing and teaching, David had a successful international consulting career with global giant Booz Allen Hamilton, where he worked with the governments of Mexico, Venezuela, Peru and Qatar, among others.
A member of MENSA, David earned his MBA from Pepperdine University in California. He earned bachelor degrees in English literature and mathematics at the University of South Florida in Tampa.
He lives in artistic Asheville, North Carolina, with his youngest daughter Sophia, where he teaches mathematics and English at the Asheville-Buncombe Community College. He loves sports and is an accomplished competitor in track and show-jumping equestrian events.
Books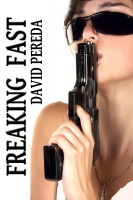 Freaking Fast
by

David Pereda
The Year is 2066 ... Today I'm going to kill the love of my life. This deliberate act should not to be misinterpreted for what the sensationalistic media will surely call a crime of passion, because it isn't. There's nothing passionate in what I am about to do. My action is premeditated, has been planned for a long time, and will be executed for the benefit of all and my own peace of mind. I have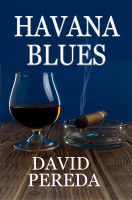 Havana Blues
by

David Pereda
The year is 1952. Ramon Rodriguez's life as a youth in fun-loving Havana is filled with typical and mostly pleasurable activities, concerning girls, sex, education, religion, baseball, parties, and hanging out with friends. The country is enjoying a period of prosperity and happiness under President Carlos Prio Socarras – until General Fulgencio Batista stages a coup that topples the government.
David Pereda's tag cloud