Peter A. Balaskas
Biography
An accidental renaissance man, Peter A. Balaskas has been a chemist, theatre actor, camera technician for NBC Studios, freelance editor, voice-over artist, and most importantly, a lover of speculative fiction. His first book is the award-winning The Grandmaster, a supernatural thriller that takes place during the Holocaust. "In Our House: Tantalizing Tales of Terror" was featured at The New Short Fiction Series in Hollywood; previously showcased authors included critically-acclaimed Tod Goldberg, Aimee Bender and the legendary Ray Bradbury (whose work is a primary influence to Peter's writing). He often serves as a journalist for L.A. Splash Magazine (www.lasplash.com).
Where to find Peter A. Balaskas online
Books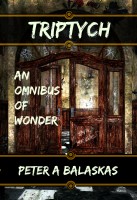 Triptych: an Omnibus of Wonder
by

Peter A. Balaskas
Bards and Sages Publishing is proud to present Triptych: An Omnibus of Wonder. Triptych features three complete works from award-winning author Peter A. Baslaskas, including: The Grandmaster, The Chameleon's Addiction, and In Out House: Tantalizing Tales of Terror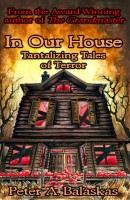 In Our House: Tantalizing Tales of Terror
by

Peter A. Balaskas
(4.00)
Award-winning author Peter A. Balaskas unleashes his unique style of mesmerizing horror once again. This collection of short stories takes readers on a dark journey into that shadow realm between the real and surreal, where ordinary people find themselves confronted by extraordinary things. Close the windows. Lock the doors. Check under the bed. And make yourself at home…In Our House.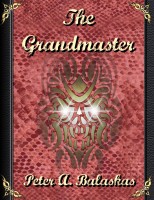 The Grandmaster
by

Peter A. Balaskas
Dr. Johann Wagner has guides his team of paranormal investigators in solving supernatural crimes and unlocking the secrets of the human mind. But now a horror from his past has come back to destroy not only Wagner, but everything he has built. Wagner once used his powers to escape the horrors of the Holocaust, but can his aging mind and body stop the terror that has returned to claim him?
Peter A. Balaskas' tag cloud