Peter Durney
Biography
Peter Durney is writer of fiction and children's books based in Auckland, New Zealand. Peter started life as a mechanical fitter, completing his apprenticeship on the Matahina Hydro-Electric project, then later graduated (L.Th.) from the New Zealand Bible Training Institute. He entered teaching and completed a B.A. Degree from Massey University. After many years teaching in New Zealand's Far North, he went to South Korea as an ESL teacher. Later he went to England where he took a job as harbourmaster on an inland waterway marina. He and his wife lived for four years on a Canal narrowboat. Now retired, Peter lives in Papakura, Auckland where he continues his literary interests.
Where to find Peter Durney online
Books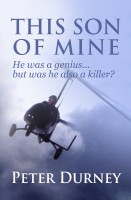 This Son of Mine
by

Peter Durney
A socially gauche detective falls in love with the widow of a murder victim. Her teenage son is angry, frustrated and single-minded, but he embraces the detective's hobby of flying gyrocopters. His ingenuity leads him to improve their design. Then the body of his father's killer is discovered in the Bristol Channel – possibly murdered. The boy had the motive, the means and the opportunity.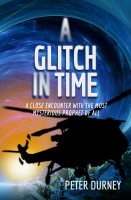 A Glitch in Time
by

Peter Durney
When a wealthy recluse invites some friends to visit, he sends his helicopter to transport them to his home. But his visitors are puzzled by the strange behaviour of the helicopter pilot. The man claims to have been one of a group of people who underwent a time travel experience. The time traveller, it seems, is the subject of Biblical prophet Ezekiel's famous vision of 'wheels within wheels'.
Peter Durney's tag cloud