Robert Livenmore
Biography
Robert Livenmore is a man of many skills, interests, an talents who has studied drama, music, accounting, art, and business, and has worked in sales, investments, real estate, and performance arts. His hobbies include reading, conspiracy theories, backgammon, woodworking, and poker. A native of Ohio, and former resident of the Southwest USA, he currently lives in Pennsylvania with his spouse and daughters.
Smashwords Interview
Books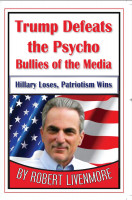 Trump Defeats the Psycho Bullies of the Media, Hillary Loses, Patriotism Wins
by

Robert Livenmore
(5.00 from 1 review)
A popular (non-statistical) analysis of the 2016 US presidential election, explaining Donald Trump's surprising victory over Hillary Clinton.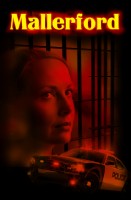 Mallerford
by

Robert Livenmore
Mallerford is a 9,000 word mini-novel about a severe prison punishment in an unusual contemporary setting. Robert Kallerman, sentenced to death, is interviewed by a lovely reporter and they develop an affection for each other.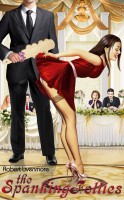 The Spanking Follies
by

Robert Livenmore
'The Spanking Follies' is a new book of fifteen not-so-kinky short stories that take romantic spanking mainstream. The stories explore spanking at various levels of society in wildly diverse ways but carefully avoid the vulgar and lowbrow as the word 'spank' is elevated to be more like 'hug,' 'kiss,' or even 'love.' Unlike certain other recent books, there are strong characters of both genders.
Robert Livenmore's tag cloud