Phillip Sweeny
Biography
Phillip Sweeny is a free-lance writer whose interests vary from how fantasy creatures such as elves, fairies, and dragons ( as reflected in his novel, Marla) might interact erotically with our present world, to tender love stories(Once and Once Again-soon to be released by Excessica). Initially a poet, he branched into romantic fiction. His first erotic story, Christmas in Paradise (Stardust Press), can be found in Excessica.com's Winter Anthology. The Christmas Fairy, an erotic glimpse into the interaction between an Irish banshee and human will be published in time for the Christmas 2010 season. A sequel, The Bog Witch, is a work in progress. The Double Twin Murders (Fido Publications) is an experimental change, delving into the calculating horror of a serial killer and the men who pursue him. Phillip Sweeny can be found on facebook as Phillip Sweeny.
Books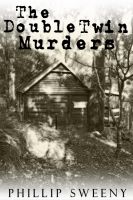 The Double Twin Murders
by

Phillip Sweeny
Four years ago Barton Landreneaux went on a brutal killing spree of six young, twin girls. But FBI Investigator Frank Burdette and Abe Hartley, Chief Pathologist, have never forgotten the gory details of these unsolved murders. Now, the remaining twins are in danger, but the forces of Frank and Abe may not be enough to stop the evil forces of the Double Twin Murderer.
Phillip Sweeny's tag cloud