Ilona Garrett
Biography
Ilona Garrett has been published in a dual language book on angel topics with Palabros Press of Cologne, Germany; written science articles on cryogenics for magazines; her poetry and prose have won awards and prizes with St. Xavier University and internationally; with work published in Hiroshima, Japan; WeMoon anthologies and calendars, as well as read in weddings and other ceremonies acknowledged as inspirational. Additionally she has been a suburban Times reporter, as well as an editor and writer for The Pacesetter, a parent and child education publication.
Books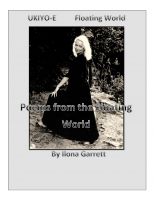 UKIYO-E Poems from the Floating World
by

Ilona Garrett
Collection of Poetry authored by Ilona Garrett.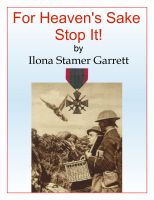 For Heaven's Sake Stop It!
by

Ilona Garrett
The exploits of carrier pigeon Cher Ami saving lives in The Great War.
Ilona Garrett's tag cloud