Pooja Agrawal
Biography
Dr.pooja Agrawal with multiple degrees including M.B.A. in Finance, M.COM., M.A. in Economics, and a Ph.D. in industrial estate. With a passion for teaching, she did her B.Ed. in Psychology of Education to practice teaching and become a professor in college.
Since college, pooja has been fond of reading and writing poems, articles and scripts for organised cultural events.
Books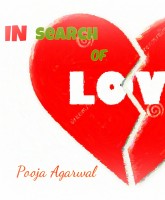 In Search of Love
by

Pooja Agrawal
The materialistic demands of today's teenagers are consistently fulfilled by their parents. But, still they are searching something in their life. The urge for belonging and desire for love arouses their whole personality without which they feel life is worthless.Lets read the life of a teenage girl, lacking love and affection and How she survives in this Loveless World.
Pooja Agrawal's tag cloud