J Powers
Biography
John Powers (a.k.a. J-Powers) has had the uncommon experience of growing up in urban Los Angeles at a time of great upheaval. He witnessed first-hand the 1965 Watts riots, joined in Vietnam War protests in 1969, and served as an organizer with the United Farm Workers union during the grape boycott of 1970. "My coming of age impelled me to strive to make a difference with my life," notes Powers. His chosen field when he entered the University of Southern California was theater, specifically writing. He has employed theater, writing, and video intensively in recent years to bring to life some of the most compelling experiences that our nation has witnessed. "People are hungry for discovery and meaningful engagement with others," observes Powers. "Through theater and publications that explore compelling experiences, we can begin our own search in an environment that assures us that we are not alone."
Where to find J Powers online
Books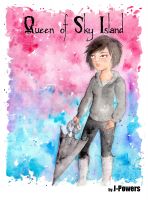 Queen of Sky Island
Queen of Sky Island is a preteen fantasy and magic / coming of age story. It tells of Tara, a young girl who, in search of her father, becomes trapped on an actual island in the sky where she leads one other worldly army against another in her pursuit of finding her way home. This story is a contemporary adaptation of a little known work by L. Frank Baum, the creator of Oz.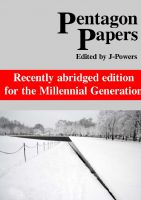 Pentagon Papers
(5.00 from 1 review)
If your are someone who came of age after the Carter Administration (1977-81), it is unlikely that you know about the Pentagon Papers. This recently abridged edition of that major historical document has been conceived and published specifically for you. You can now experience the broad scope of the entire original work in one or two sittings with additional online resources included.
J Powers's tag cloud