R Offutt
Biography
When I'm not writing I'm spending time with my family which include an adult daughter, a Sheltie that doesn't realize she's a dog, a Rottie mix that doesn't realize I'M not a dog, and two cats who have not quite realized I'm not a cat person so spend a great deal of time curled up on some part of my anatomy. My first passion is writing and I spend every moment I can trying to get the stories out of my head and into print so others can enjoy them too.
Books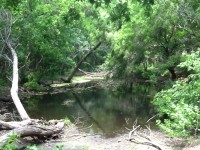 Starlight Destiny
by

R Offutt
(4.50 from 2 reviews)
Emily is a writer with a bad case of writers block and a neighbor with a dangersous obsession...her. Lucian is the mate that traveled thru dimensions to find and claim her heart. Emily can't deny the passion Lucian ignites within her or resist the destiny that binds them both together, but will Lucian be able to save Emily from the dangerous man who seeks to claim her as his own at all costs?
R Offutt's tag cloud
R Offutt's favorite authors on Smashwords