Karen Nilsen
Biography
As a child, Karen suffered frequent bouts of insomnia. The only way she could settle into sleep many nights was to imagine stories that played out like movies on the dark ceiling over her bed. Since her mean parents refused to replace the TV after the cat blew it up by peeing on the cord, all Karen had left to entertain herself in the lone wilds of the Minnesota wilderness were books and her own stories. As Karen grew, the stories grew with her. One day when she was fourteen, she told her mother one of these stories for probably the hundredth time. Her mother, who knew Karen very well, turned to her and said, "You know, Karen, you keep talking about these stories, but you never write them down. You keep saying you're going to write a novel, but I don't believe that you will." This comment infuriated Karen so much that she started writing her stories down and hasn't stopped since.
Where to find Karen Nilsen online
Series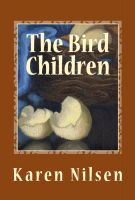 The Phoenix Realm
by

Karen Nilsen
Following the Landers Saga, the Phoenix Realm relates the adventures of the next generation of Landers and their friends as they explore the limits of their realm and beyond.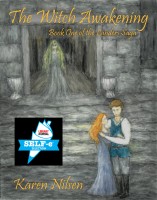 The Landers Saga
by

Karen Nilsen
Kiss the flame . . . Love defies family, king, religion, even death itself in a skewed Renaissance world of witch burnings, swordfights, and court intrigue. Safire, a psychic artist whose unusual abilities condemn her as a witch in her superstitious society, struggles to survive in a labyrinth of unforgiving rules and political plots. She plunges headlong into a passionate affair with a highborn man, little imagining the far-reaching consequences of this entanglement for her, her family, and her world.
Books
Karen Nilsen's tag cloud