Purveyor of Sin
Biography
Welcome to my shop, dear customer. Please feel free to peruse my debaucherous wares. I am sure you will find something of interest.

My works are perverse, lurid, and unrealistic. You shall find no romance here, no tales of love or redemption nor accounts of good men and virtuous women. The wares I peddle are bawdy, crude, and vulgar, for that is the way I like it. That is what I sell, and for the price, what I sell is good...

For I, dear customer, am a pervert. And, chances are good that if you are reading this... then so are you.
Books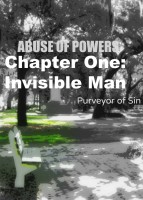 Abuse of Powers - Chapter One: Invisible Man
by

Purveyor of Sin
Superheroes are those among us who gain strange abilities and use these new found gifts to benefit mankind. This is not their story. This is the story of those who use their abilities for ill, to sate their lusts and to benefit only themselves. These are the stories of those who abuse their powers. The first tale is about a straight-laced high school senior who gains the gift of invisibility.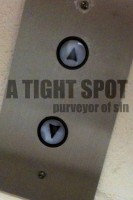 A Tight Spot
by

Purveyor of Sin
(3.50 from 2 reviews)
A horny teenager and his gorgeous mother get stuck in a crowded elevator. Things get a bit X-rated when the boy gets aroused, feeling his mother's luscious body against him. Warning: Story contains elements of incest and non-consent.
Purveyor of Sin's tag cloud