Ken Lownds
Biography
About the author
Growing up dyslexic made him hate reading, let alone writing. Going through his first divorce had him begin writing poetry, and from there he started reading and writing more. He wrote his first book in five weeks while being laid off from his job for six months, and his second, this book, also took five weeks to write. The third, a prequel to the first, took four years to write.
He spent nearly twenty years in the military, in such jobs as radio operator, military police officer, firefighter/EMT/hazardous materials technician, combat lifesaver, air cargo specialist, and dump truck driver. Civilian jobs included fast food, television as a studio camera operator and a master control operator, driver of just about everything, ending up with school bus driver, actor, 1880's reenactor, and too many more jobs than can be listed here.
Being married and divorced three times made him realize that he has absolutely no idea how women think, so when he needed to have the ladies in the novel say or do something, he called his daughter and had her enlighten him.
He currently lives somewhere between Dragoon, Cochise, and Pearce/Sunsites, Az with his catahoula, blue heeler, appaloosa, and quarterhorse.
Books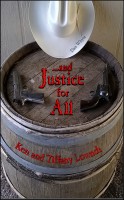 Dan Whyte: And Justice for All
by

Ken Lownds
Ken and Tiffany Lownds: Dan Whyte ~And Justice for All. There are those who believe that they are above the law. There are also those, like Dan Whyte, who believe otherwise and are willing to prove it. When a pedophile goes after one of his granddaughters, Dan starts an extermination of the unsavory element in his neighborhood.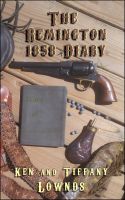 The Remington 1858 Diary
by

Ken Lownds
12 years after his family is murdered by civil war deserters, James Lee Cutler seeks a justice long denied. Though it occurred during that war, the military would not get involved in a "civil matter", and the civilian authorities seemed unwilling to do anything about it.
Ken Lownds' tag cloud