R.A. Gaffney
Biography
r.a. gaffney is the pen name of helen mcnaught.
about the author:
helen (call me elaine my mother always did) mcnaught started travelling after leaving glasgow university and never really stopped. she has had jobs too numerous to mention, from picking grapes in france, to smuggling whisky. she has been based in australia for the last thirty years where she built her dream house and got a proper job. her background lies mainly in sales and marketing, with forays into media; writing, directing and appearing in t.v. ads in australia. she is married to the love of her life whom she met at age fifteen. they have one cat, no children and still believe life is an adventure.
Books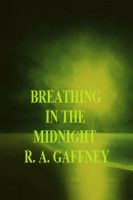 Breathing in the Midnight
by

R.A. Gaffney
Marie tried to adjust to life in Australia. Now, she must return to the home town she left 25 years ago. Fates collide and set in motion a chain of events that will affect lives in both hemispheres. Stretching from the 1970's to the present and encompassing Scotland and Australia, this strikingly visual novel is a universal tale of family bonds, separation and love that lasts a lifetime.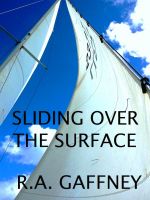 Sliding over the Surface
by

R.A. Gaffney
sex in the city meets taggart meets ashes to ashes, sliding over the surface is a book for every woman who has suspected her husband of having an affair; for every man who finds his wife has a hidden secret; for every young woman who has believed a married man's promises and for all who remember the nineteen seventies with affection.
R.A. Gaffney's tag cloud