Richard Grossman
Biography
Richard Grossman is a psychologist (ex-Massachusetts General Hospital/Harvard Medical School staff and teacher), essayist, playwright, private investor, and the creator of the popular and life-saving Voicelessness and Emotional Survival web site. His work has appeared in The Boston Globe, Boston Magazine, Cosmopolitan (UK), and other magazines, books, and web sites.
Where to find Richard Grossman online
Books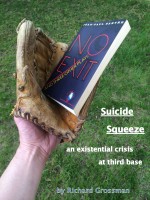 Suicide Squeeze: An Existential Crisis At Third Base
It's the ninth inning of the last game of "Philosopher First Baseman" Johnny Banner's long major league career, and Banner comes to bat. When he hits a triple and ends up 90 feet away from scoring the winning run, suddenly he's overcome by the feeling: What's next in my life? But nobody in the stadium seems to care. Well, almost nobody... A Boston Theater Marathon finalist.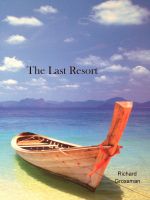 The Last Resort
"The world has two kinds of people. There are people who, in order to survive the hardships of life, comfort themselves with fantasy and dreams. And there are people who can only see what's real and quickly become bored and miserable." But what if you're one kind and your spouse another? The only solution: A trip to Dr. Felix Kraklebanger's world famous healing center, The Last Resort!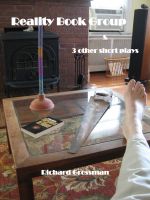 Reality Book Group & 3 Other Short Plays
(5.00)
What's more important, the book or the members? In "Reality Book Group," three college professors invite a book-loving ex-convict to join them. Selected from more than 400 plays written by New England playwrights, "Reality Book Group" was top-billed in The Boston Globe and performed at the 2012 Boston Theater Marathon. Plus 3 other 10-minute plays
Richard Grossman's tag cloud