Jack Osprey
Biography
Jack Osprey lives in New England with his wife, curious calico cat, a laid-back husky, and never quite enough saltwater fish. He still believes in rescuing his damsels in distress, just not too quickly. Although he has two grown children, Jack keeps a light burning nightly, and one eye on his oddly thumping closet door. Lately, he's started letting some of the demon spawn slither forth, manifesting themselves on his monitor. Expect more horrors; the closet is brimming full.
Where to find Jack Osprey online
Books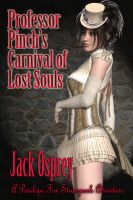 Professor Pinch's Carnival of Lost Souls
by

Jack Osprey
Set in Steampunk India at the opening of the twentieth century, Professor Pinch's Carnival of Lost Souls continues the romantic adventures of Penelope Fox as she accompanies dashing Jack Storm in his determined pursuit of the murderous Baroness Von Teazzel. Torn away from Jack, she seeks sanctuary in the native state of Gwalisore, only to discover she's now a prisoner of the carnival from hell.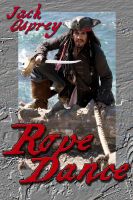 Rope Dance
by

Jack Osprey
When Lacie and Kit were kids they were constant companions. Then Kit disappeared. Years later, tavern singer Lacie thinks she's found her lost love again, and she's determined nothing will keep them apart. But in a world full of wicked pirates, dark secrets, vicious monsters and a vengeful empress, it seems like the whole world wants to put a noose around Kit's neck and watch the rope dance.
Jack Osprey's tag cloud