Janette Rallison
Biography
Janette Rallison (who is also sometimes CJ Hill when the mood strikes her) is the award winning author of 13 novels young adult novels which have sold over a million copies. Her books have also been on the IRA Young Adults' Choices lists, Popular Picks, and many state reading lists. Most of her books are romantic comedies because hey, there is enough angst in real life, but there's a drastic shortage of both humor and romance. In her blog, she discusses the funny side of being a YA author http://janette-rallison.blogspot.com/ She lives in Arizona with her husband, five kids, and enough cats to classify her as eccentric.
Where to find Janette Rallison online
Books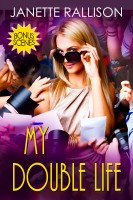 My Double Life
by

Janette Rallison
(5.00 from 1 review)
Her whole life, Alexia Garcia has been told she looks like rock star Kari Kingsley. When Alexia's photo filters through the Internet, she's offered a job as Kari's double. While learning celebrity life, she also romances the hottest lead singer on the charts. Alexia must stay true to herself, which is hard to do when you are pretending to be somebody else!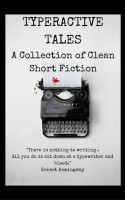 Typeractive Tales: A Collection of Clean Short Fiction
by

Janette Rallison
From teenage crushes to meetings with the Grim Reaper, seven authors present you with a variety of tales to make you laugh, ponder, and enjoy walking in someone else's shoes for a few minutes. And you'll find some very interesting shoes to walk in.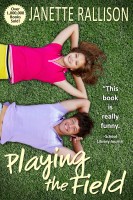 Playing The Field
by

Janette Rallison
McKay has to quit the baseball team if he doesn't bring his algebra grade up. His best friend Tony thinks the natural solution is for McKay to befriend Serena, a pretty girl who aces algebra. Unfortunately, playing this game isn't so easy. McKay will keep readers alternately laughing and groaning as he is dragged kicking and screaming into the subtle (and often not so subtle) world of teen dating.
Janette Rallison's tag cloud