Ralph Meima
Biography
Ralph Meima, MA/MBA, PhD, consults, writes, and pursues activism in renewable energy, sustainability, and community resilience. Born in the United States, he has lived in six countries and intermingled corporate, higher-education, and small business careers. He holds degrees in economics, engineering, international relations, and management. Ralph Meima lives in Vermont. Fossil Nation is his first novel.
Books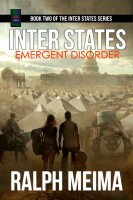 Inter States: Emergent Disorder
by

Ralph Meima
After Hurricane Rhiannon, hundreds of thousands take to the road for safety, food, and shelter. The historic upheaval hinder any meaningful responses. Caught in the migration, Trudeau-Kendeil and Daniels families come together to make a difficult journey from Washington, D.C. to relatives in New England. The 2040 election precipitates a political crisis and personal tragedy strikes the families.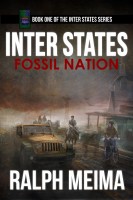 Inter States: Fossil Nation
by

Ralph Meima
Fossil Nation is the opening volume in the Inter States trilogy, the story of an extended family spread from Virginia to Vermont living in an America staggering from the effects of energy crises, climate change, geopolitical shifts, and the poverty and political drama that accompany them. As daily life takes its ordinary course, larger changes appear on the horizon.
Ralph Meima's tag cloud