Ranae Glass
Biography
Ranae Glass writes New Adult Paranormal Romance. A Southern girl at heart, Ranae loves feeding people, gardening, and sweet tea. She hails from Oklahoma and lives with her family out West where she spins tales of vampires, werewolves, and other things that go bump in the night. You won't find any 'vegetarian' monsters here, her books are best served bloody and are not for the faint of heart. Ranae is the author of the Dark of Night novels from Crimson Tree Publishing.

Ranae Glass is the pen name for a popular YA author. She uses this name for her NA and adult novels.
Books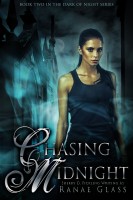 Chasing Midnight
by

Ranae Glass
Isabel Stone's life is far from normal. She's a girl with problems—vampire problems to be specific and, now, she also has one ticked-off specter on her hands. Approached by a childhood friend and medium, Isabel agrees to look into the murder of a local girl, only to wind up inhabited by the solitary witness—a centuries-old ghost who is all too happy to piggyback along in Isabel's body.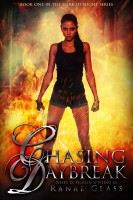 Chasing Daybreak
by

Ranae Glass
(5.00)
Isabel Stone wanted a normal life. But when the unexpected death of her father leaves her at the helm of the family business, things quickly go from weird to worse. Vampires are on the loose and out of the coffin, and only Isabel can walk the fine line between the world of the living and the world of the undead.
Ranae Glass' tag cloud