r cane
Biography
Sex is love, love is sex? I don't think so, and am interested in the exploration of all the creases and folds around the topic.

Oh, and people - how crazy, diverse, funky, unexpected, and endlessly interesting they are. How complicated things get when we try to interact and make our way in the world.

My fiction is mostly lgbt w/w, but you never know, will take a stab at anything that pops into this murky mind when I have the inspiration, imagination, or can find enough background to hope to do it justice. I lean toward intelligent smut and wistful words from whichever side of the page I am on.
Books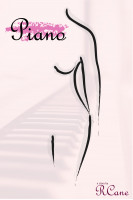 Piano
by

r cane
A short story – but sweet, succulent. A young hungry tuner, an elegant premier pianist – you can't imagine what these ladies might do behind the velvet curtains. Hint: 'From the wings I watch, imagining what one could do to her, what it might take to interrupt her playing.'
r cane's tag cloud