Robert Chappelear
Biography
Retired from two careers, the first was as a fighter pilot for the USAF; the second as a system engineer for a defense contractor. Accumulated 6000 hours of flying time in 7 different operational assignments including three tours to Asia and one to Europe. As an engineer I worked on the airborne command post, nuclear aircraft carriers, presidential helicopters, and various other communication systems.
Married with three sons and one step daughter and three grandchildren (1 grandson, and 2 granddaughters). Though I have made 36 moves during my lifetime I am now settled in Minnesota. Looking forward to additional traveling throughout the United States after my wife's retirement in two years.
Books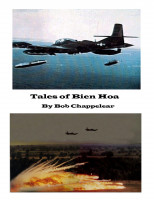 Tales of Bien Hoa
by

Robert Chappelear
Always wanting to be a fighter pilot, Bob Chappelear volunteered for a second tour of duty in Viet Nam. This is the story of that second tour. It is a telling of what it was like to fly the A-37 Close Air Support Fighter. This airplane was "the worlds smallest fighter, the fastest gun!" The airplane only weighted roughly 6000 pounds but the gun shot 6000 rounds a minute.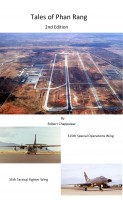 Tales of Phan Rang
by

Robert Chappelear
An account of the author's one year tour of duty flying C-123 cargo aircraft in Viet Nam. Provides descriptions of life in country and the missions that were flown. Presented not as a political view but rather simply as an account of that year and what it was like to be there.
Robert Chappelear's tag cloud