Rosanne Limoncelli
Biography
Rosanne Limoncelli was born in Middletown , Connecticut and has also lived in North Haven, Connecticut and Morristown New Jersey. She has enjoyed reading and writing her whole life, especially mystery/thrillers, and her first published story was in Alfred Hitchcock's Mystery Magazine. While working on a story, Rosanne has to forbid herself from reading so she can get some work done. When she finishes a project, she may consume several books obsessively, usually at the expense of getting enough sleep. She also enjoys cooking, skating, playing games and practicing yoga. Rosanne lives in Brooklyn, New York, with her husband and daughter, with whom she loves doing everything.
Where to find Rosanne Limoncelli online
Books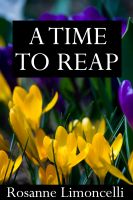 A Time To Reap
by

Rosanne Limoncelli
In the novella A Time To Reap we find Nina Esposito in New York City in the spring of 1981. Hired by an insurance company after some chalices are stolen from a church, Nina struggles with questions of faith and vulnerability as she tries to solve a locked room mystery.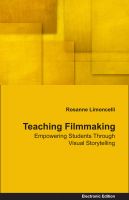 Teaching Filmmaking Empowering Students Through Visual Storytelling
by

Rosanne Limoncelli
This study tells the story of a filmmakers workshop, focusing on four of the students who took part in the class, from the point of view of their teacher/researcher who follows them on their journey. To read this journal-based study is to experience the thoughts, hopes, and struggles of the students and the teacher as they share the process of teaching and learning.
Rosanne Limoncelli's tag cloud