K. Woodward
Biography
I am a legal assistant, mother of 1 child (my greatest accomplishment) and aspiring author. When I write I feel like something has taken over my mind and body and I just have to release it. I'm not arrogant enough to think everyone would want to read it, but always hope that someone will find what I write entertaining, emotional or simply a distraction in our busy, hectic days. I think there are so many talented people out there with a lot to say. I am so glad that there is a forum where we all can share our inpsirations, fear, dreams, wisdom and imagination with the world.
Books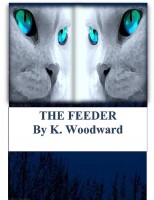 The Feeder
by

K. Woodward
Something is changing in Jennie's life. Her house doesn't resemble the the house she's lived in her whole life. She's alienated her friends and family. It may be due to retirement, or bad relationships. Or maybe it has something to do with the new felines that she took into her house. Can two hungry cats possibly have that much control over a person?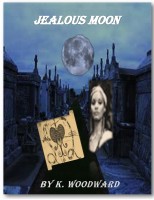 Jealous Moon
by

K. Woodward
Mallika Vallette has her dream future planned with David. One day a new girl comes to town and threatens to destroy all of Mallika's dreams. She turns to the only person she thinks can save all her hopes for the future, her Grandmother Eugenie and their families' ancient Voodoo ways. But when the past and Voodoo are mixed together to try and alter the present, nothing ever goes quite as planned.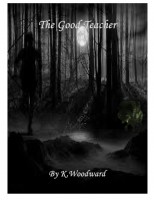 The Good Teacher
by

K. Woodward
During a late-night run in the woods, Daniel has a close encounter with a wolf and his predictable life is turned upside down. People that he cares about start dying in this little town by the sea. Is Daniel the man he always thought he was? Is he a werewolf? Or is there something else going on? Daniel will have to explore deep inside himself and his beloved town to find the real answer.
K. Woodward's tag cloud
K. Woodward's favorite authors on Smashwords