Red Phoenix Books
Publisher info
Red Phoenix Books is the publishing arm of Claudia Alexander. Claudia Alexander received a Ph.D. in space plasma physics from the University of Michigan in 1994. She served on the NASA flight teams of the historic Galileo mission to Jupiter, eventually becoming the Project Manager; served as Project Staff Scientist on the Cassini mission to Saturn, and currently serves as the U.S. Project Scientist on NASA's contribution to the International Rosetta mission to explore a comet. She specializes in surface bound exospheres (the rarefied atmospheres of icy moons and comets), and has also studied magnetospheric physics, and thermal evolution of icy bodies. In 1994 she commenced a ten-year period writing for the public science-learning website: Windows to the Universe. In 2002 she wrote the first of the science-learning books: Windows to Adventure for elementary readers (4-5 grades), and started her publishing arm: Red Phoenix Books. She continues to write fiction, with steampunk short stories, a full-length elfpunk novel, assorted non-fiction, and has written for the Bleacher Report as claudiacelestialgirl. She has placed in writing contests (two in 2010), serves her local Los Angeles chapters of the Romance Writers of America (RWA), is a member of the Greater Los Angeles Writer's Association (GLAWS), and the Society of Children's Books Writers and Illustrators (SCBWI).
Where to find Red Phoenix Books online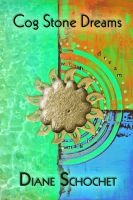 Cog Stone Dreams
by

Diane Schochet
Cog Stone Dreams is a whimsical look at 9,000 years of history of the a wetlands area of Southern California, its original inhabitants, Spanish explorers, the gun club that almost ruined it, and contemporary issues. Set in fictional Westbruk, Dessa, an advice columnist of 'Dessa Dreams' really does dream -- magically real, historical and predictive forecasts about the Westbruk wetlands.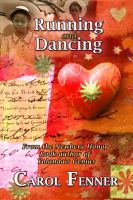 Running and Dancing
by

Carol Fenner
Two African American girls grow into teenagers at the turn of the 20th century. The older girl's sister fled the U.S. to find fame and fortune in another country. She left behind a daughter, and the two girls each experience different coming of age adventures, according to their temperaments. Bertine, eldest of the pair, is a runner, like her sister. But Alma enjoys the dance of life where she is.
Red Phoenix Books' tag cloud