Renee M. Charles
Biography
Renee M. Charles's fiction—both under her own name and her hard-core erotica-only Renee pen name—has either appeared in or is scheduled to appear in over 130 magazines and anthologies, including BEST AMERICAN EROTICA, THE YEAR'S BEST FANTASY & HORROR 1991, 1993 & 1994, F&SF, FULL SPECTRUM IV, THE ULTIMATE ZOMBIE, THE HOT BLOOD SERIES, LOVE IN VEIN, GRUE, 2 AM, TWILIGHT ZONE MAGAZINE and many, many others. Her non-fiction has appeared in OMNI, SPACE & TIME, WRITER'S DIGEST, CEMETERY DANCE, TWILIGHT ZONE and THE HORROR SHOW. Her erotic short stories have appeared previously in several Circlet anthologies. She also has two novels published by Bantam Books and reprinted by Borgo Press, THE AMULET and DARK JOURNEY. She lives in the Midwest, with a houseful (literally) of cats, some of whom have appeared in her novels and short fiction.
Books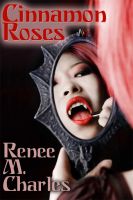 Cinnamon Roses
by

Renee M. Charles
Veteran author Renée M. Charles applies her vivid erotic imagination to vampires in these six seductive tales of love, sex, and bloodlust. Going beyond the standard cape-wearing, neck-biting vampire mythos to draw on lore from Greece, Indonesia, Malaysia, and China, these inventive stories provide a fresh take on the sensuous encounters between vampires and humans.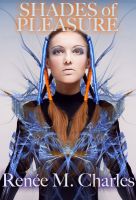 Shades of Pleasure
by

Renee M. Charles
These eight sizzling tales from the ever-inventive Renée M. Charles look at sexuality through a futuristic lens, each with its own vision of the future--good or bad. In these stories, people--women, men, and everything in between--have erotic encounters in zero gravity, in repressive dystopian societies, and even in worlds not so far off from our own.
Renee M. Charles' tag cloud