Rex Eleven
Biography
Much more than a mere 46 year old Frenchman with a business background, I should have followed my mother's advice to study literature...
Born in Casablanca into a long line of colonists, my pioneer ancestors came from France, Italy and Greece. After Morocco's independence in 1965, my family and I relocated to Nantes, the birthplace of Jules Verne...
Inspired by my city's intellectual vibe, I started writing at 15 and had a shot at publishing my essays "Amalgame de Rêves" two years later.
Failing to become a published author, I was sent to a private institute in Paris where I studied economics and business following my father's lead. Unfortunately, I succumbed to my rebellious side and fled to Mexico and a couple of years later to Nepal...
By a twist of fate, I ended up working for an American corporation in 1992 in Kuwait. I subsequently spent most of my career to date in various international sales management roles in the interior construction sector.
Married to an English community arts graduate who retrained as a primary school teacher, I have three sons and a baby daughter.
After many attempts at being a happy and successful business man working for others or for myself and in various locations such as the Middle East and London, I have settled down in the quaint and quiet North Yorkshire where I recently completed a French novel titled Sam, which is a partly autobiographic account of a young Frenchman's life in Saudi Arabia.
My latest novel 2084: Unu Lando encompasses ecotopian, techno-thriller and cyberpunk styles. It is a futuristic Romeo & Juliet tale, set in a quirky new world amidst political turmoil and swanky technology.
I am currently working on a totally new genre: women's literature.
Books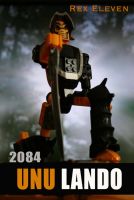 Unu Lando
by

Rex Eleven
Tylos lives in a city called Nolondo, in the year 2084. Technology has reshaped Europe, where all religions are banned. Amidst his virtual world, Tylos falls in love with Lienar, a striking woman who belongs to a terrorist group known as Rezisto. Together, they flee their harsh society for the Promised Land. This is an account of their formidable journey across Europe and of Unu Lando's demise.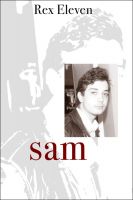 Sam
by

Rex Eleven
Sam's unusual childhood in Nantes, the city of Jules Verne, shapes up his bold and adventurous mind. As an adult, he travels to the Middle East where he encounters Islam, a beautiful, yet very alien culture. After several years, Sam ends up in Saudi Arabia where the harsh environment gets the better of him. Written in French, Sam depicts an array of emotions, which will satisfy all readers.
Rex Eleven's tag cloud