Robert Gourley
Biography
Kings Pinnacle is Robert's first work of fiction in The March Hare Novels and is loosely based on the life of his great, great, great grandfather, Captain Thomas Gourley who was an Overmountain Man and fought several battles in the north and in the south during the Revolutionary War, including the Battle of Kings Mountain. The second book in The March Hare Novels is titled The Last Reiver. It continues the story of the Mackenzie brothers that was begun in Kings Pinnacle. The third installment of The March Hare Novels is titled Fire Moon and will be released in 2016.
Robert lives with his wife of over 35 years, Nancy, in Frisco, Texas.
Books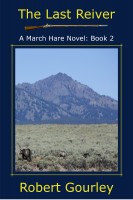 The Last Reiver
by

Robert Gourley
After General Cornwallis surrendered to General George Washington's rebels at Yorktown, Virginia, Captain Alex Mackenzie and his brothers, Robert and Hugh, received an urgent and alarming message. Their father, John was in trouble with the English authorities back in their native Scottish border lands. The three brothers immediately set sail to save their father from the British authorities.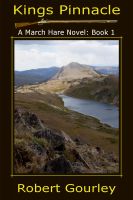 Kings Pinnacle
by

Robert Gourley
(5.00)
Alex Mackenzie was born in 1754 in the Scottish lowlands on the border between Scotland and England. Alex, his father, and his two older brothers were members of the last band of Reivers (outlaws) that operated along the border. A few years before the start of the American Revolutionary War, Alex ran afoul of the British authorities. His only alternative was to leave Scotland for America.
Robert Gourley's tag cloud