Richard Herr
Biography
Richard Herr has had a varied career as an actor, stage manager, computer graphic expert, and presenter of Dog & Pony shows (see below). He has now turned his sights to writing comic fantasy. He has publishied three books with Prankish Publications: _Invasion From Fred_, _Dog & Pony_, and _Tales from the Star Board Café_.
Books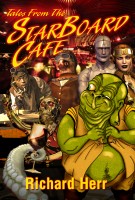 Tales from the StarBoard Cafe
by

Richard Herr
Belly up to a bar next to a Spacer in most any location in the galaxy, and you can expect to be plunged into a brawl, or worse. That's how Spacers are. However, if that bar happened to be located in the StarBoard Café, you might find yourself the involuntary audience to a story. The Café holds a yearly storytelling contest, and Spacers love to tell stories.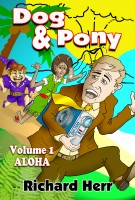 Dog & Pony, Volume I, Aloha
by

Richard Herr
Harry Chatham's company puts on corporate presentations, otherwise known as Dog & Pony shows. When he hires a Traffic Manager to make his work easier, he finds the opposite happening. His new employee displays extraordinary skills and perceptions that drag Harry into plots to take over both this world and another that was previously invisible to him. Dog & Pony follows Harry on a comic romp throug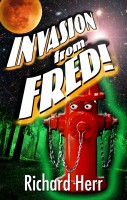 Invasion from Fred
by

Richard Herr
Joey is as angry as a twelve-year-old can be. He seeks the solitude of the woods to cool off. While there, he suddenly finds himself chatting with a very strange being which leads him into a number of adventures involving his grandmother, strip mining, bellicose felines, and finding his identity, all of which leads to the brink of an invasion from Fred. Middle school comic fantasy.
Richard Herr's tag cloud