A. Rhiannon
Biography
I have a few major obsessions. Vampires are definitely top of the list. All sort of other creatures, from dragons to catboys are on there too. I also enjoy men, women, queer people, genderqueer people, polyamory, hot and heavy kink, romantic fluff, and too many other things to name! Do not expect a parade of cookie-cutter stories here. I like a good entry for the spank bank as much as the next person, and you can expect everything I publish under this name to have some heat, but I also like at least a dash of plot, character development, or worldbuilding to be included.
Where to find A. Rhiannon online
Series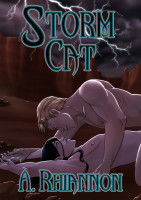 The Magic Returns
by

A. Rhiannon
One day the world changed. Technology stopped working, and magic returned. With it came many creatures of legend. Now elves, dragons, were-creatures, and vampires all walk the earth. Thomas, once a normal human being, was made an immortal vampire by The Return, and he wanders the world, encountering people both magical and mundane, and having adventures of a heated, erotic nature with more than a few of them.
Books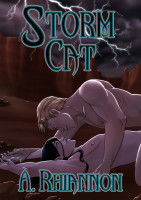 Storm Cat
by

A. Rhiannon
In a world where technology has gone away and ancient magic has returned, Thomas is learning to deal with his new life as a vampire. He is also dealing with his sexually-charged relationship with his former roommate Brad. And it turns out that Thomas isn't the only one whose nature has profoundly changed...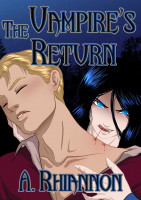 The Vampire's Return
by

A. Rhiannon
All the world changed in a single moment. Lives were ended, and even more lives disrupted. For magic had come back into the world, and with it came elves, dragons, were-folk...and vampires. Thomas never could have imagined he might become a vampire. What he could imagine even less, though, was that he and his handsome roommate Brad could end up fleeing the end of the world together, and doing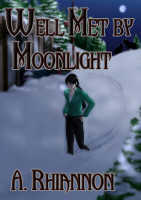 Well Met by Moonlight
by

A. Rhiannon
Thomas was only looking for his dinner in the moonlit forest. What he found instead was a pair of werewolves, pack-mates and lovers, who were quite interested in bringing the troubled vampire into their bed.
A. Rhiannon's tag cloud