Richard Freeman
Biography
ichard Freeman is a professional cryptozoologist. He has hunted mystery apes in India and Sumatra, dragons in Africa and Indo-China, relic hominans in Russia and the infamous Mongolian deathworm in the Gobi. He is the Zoological Director of the Centre for Fortean Zoology, the largest mystery animal investigation organization in the world. He writes mainly non-fiction but has recently branched out into weird horror. His influences include Dr Who, Mervyn Peak, China Miéville, Michael de Larrabeiti, Clive Barker, Alan Moore, E F Beson, Guy Endore, Manly Wade Wellman and Willam Hope Hodgeson. He lives in Exeter, England.
Books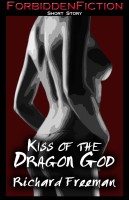 Kiss of the Dragon God
by

Richard Freeman
In ancient Nippon, a cold, virgin princess shut herself away in palace tower. Meanwhile, the Dragon God Mizuchi released his elemental fury upon the land. Floods swept the land as the mighty Kawashima River broke its banks. As the dragon's rage and power grew, the girl found her sexual desire inflamed by the god's wrath as never before by any mortal suitor.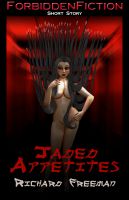 Jaded Appetites
by

Richard Freeman
Nakano Yutaka has tried every sexual act known to man, and now even the perversions on display at Tokyo's most exclusive sex clubs barely hold his attention. Yutaka had almost given up on the search for something that can still arouse him, when a stranger tells him of an exclusive underground S&M club where the sex is too shocking to be described, even in the extreme circles Yutaka frequents.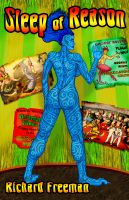 Sleep of Reason
by

Richard Freeman
For Paul Campbell, drug fiend and burned-out fantasy writer, life in Glasgow is a gray, empty disappointment. Desperate for escape and inspiration, he tries a mysterious new drug and is transported to a strange world of freakish monsters, brutal amazons and weird, dangerous sex. (M/F, M/F/F, F/F)
Richard Freeman's tag cloud