Richard Jenkins
Biography
Well, I just love to write, to think about and to come up with stories. Maybe my life is boring.

I have been writing since the age of 15. Fortunately, life got in the way, and now, aged 38; I have finally finished my first novel.

My influences span literature, theatre and film - if a story is good and engaging, it's all I need.

Those who have influenced me are many, far too many authors and creators to list here - any genre, any era, if the story has got some humanity, I'll listen.
Books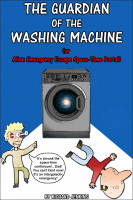 The Guardian of the Washing Machine (Or Alien Emergency Escape Space-Time Portal)
by

Richard Jenkins
(5.00)
Siavash thinks his house is the world's first intergalactic space taxi. His children think he's nuts. But little do they he know that the second-hand washing machine acquired by their Dad is more than a cleaner of clothes. When the washing machine is turned up to max, the family are left stranded in outer space, caught in the middle of a dastardly plan that looks set to destroy them all.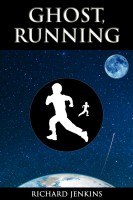 Ghost, Running
by

Richard Jenkins
(5.00)
Ben is a lonely, sickly boy. Illness pulls his life away; he wakes a ghost as all cowards will. All ghosts are hunted. A presence seeks to crush them out of time into a state of infinite pain. Ben must lead the fight. To unleash a power that lies hidden in his past, he must journey through time and space into a world of fantasy and legend to learn how he, a ghost, should once again live his life.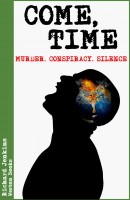 Come, Time
by

Richard Jenkins
Samuel Dean lives an isolated, peaceful existence; he is alone and happy to be so. One night two officers from MI5 call and request his help. Suspecting a lie, he volunteers his time and is soon smashed into a world of murder, terrorism and international conspiracy. Propelled from his solitude he uncovers a sinister group of the world's elite who plan a dark future for all those beneath them.
Richard Jenkins' tag cloud