Richard Brothers
Biography
Richard Brothers is a retired "fulltimer" with his wife Candy and their four legged companions Ellie, Beans and Frankie, wandering America in their RV. They spent the 2014 winter in New Mexico, Death Valley CA. and Utah, the spring and summer of 2015 in the Black Hills of South Dakota,then wintered in coastal Oregon and Northern California until March 2016. From March 2016 until October 2017 they lived and worked at The Black Hills Wild Horse Sanctuary just south of Hot Springs SD, where they helped care for more than 700 wild mustangs who are living out their lives in peace on 11,000 acres. They are currently wintering in their home state of VA and are building a home at the base of the Shenandoah mountains.
Rick studied creative writing at the University of Nebraska in Omaha, and Hispanic and Native American Cultures at Arizona State University.
He has published in Fine Lines, a literary journal and served as the editor of Old Town Guide in Omaha Nebraska. He has traveled and lived worldwide for more than 40 years, including extended periods of time in Mexico.

You may contact him directly at rick104k@gmail.com
Books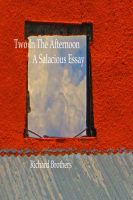 Two In The Afternoon: A Salacious Essay
by

Richard Brothers
Price: Free!
Words: 1,520.
Language: English.
Published: January 25, 2014
. Categories:
Essay
»
Author profile
Banging away at the keys of his laptop, sipping beer at a local hang out in the middle of the afternoon, a man has a fantasy encounter with a beautiful woman.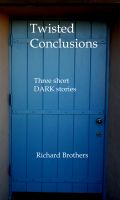 Twisted Conclusions - Three Short Stories
by

Richard Brothers
(5.00)
Three short and dark stories with unexpected and twisted endings. Each Protagonist gets exactly what they have coming, but do they see it coming.? A lawless poacher who ignores the warnings of the mythological raven. A sadistic warden who abuses his female prisoners and closes his eyes at the wrong time. A priest reads a letter and has to make a moral decision about a murder-suicide.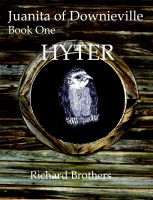 Juanita of Downieville Book One Hyter
by

Richard Brothers
100% of profits go to Wounded Warrior Project. This is historical fiction about the life and death of Josefa Loaiza, AKA Juanita of Downieville, the only known woman to ever be hanged in the state of California. After stabbing Fredrick Cannon to death a jury, assembled in the town saloon, found her guilty five hours later, and before nightfall she was lynched from a bridge on July 5, 1851.
Richard Brothers' tag cloud