Rik Francis
Biography
I've been writing for 18 years, with my material published in magazines, books and newspapers in seven countries. I'm an Amazon Best-Selling Author. A Kiss in the Rain is my third novel. Some more 'exciting' life experiences, include being shot at in Beirut, witnessing a bomb blast in Belfast, and surviving an engine fire on a flight from Moscow to London.

I taught filmmaking and storytelling in Sydney, Dubai, Kuwait and Auckland. With my writing experience, I've realised the power of the imagination, and the way it enriches our lives.

Apart from writing, I'm also interested in metaphysics and philosophy. I believe we all create our own realities by our thoughts and attitudes. I try and write every day, and am currently working on a screenplay that explores the connection between violence and love, and the wondrous power of the human spirit.
Books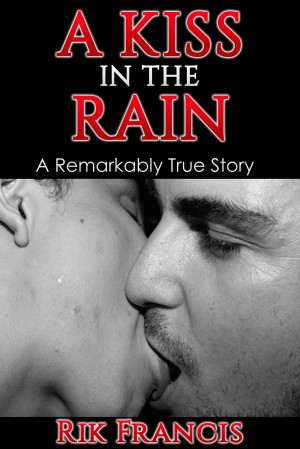 A Kiss in the Rain
by

Rik Francis
He also loved his wife. A true story. This is the dramatic true story of Alvin's journey as he attempts to live in two worlds at the same time. 'As the weeks rolled by, my desire to see Robert grew more intense. There was something about him that really pushed all my buttons. It would appear it was not the case as far as he was concerned. Jean noticed how I had become withdrawn...
Rik Francis' tag cloud