Ralph L. McNeal, Sr
Biography
Ralph L. McNeal, Sr., has spent most of his professional life in the Venture Capital Industry. In 1974 he was positioned as President and Chief Operating Officer to turn around a group of companies consisting of a Private Venture Capital Company, a Small Business Investment Company, a Business Development Company and a Local Development Company (U.S. SBA 504) which became the "Coalition Venture Group of New York. " These companies financed and developed businesses throughout the five boroughs of Manhattan. In 1978 he became President and Chief Operating Officer of "North Street Capital Corporation" (A wholly-owned subsidiary of the Kraft-General Foods Corporation and Phillip Morris Companies). From 1988 to 1996, he was President and Chief Operating Officer of Ralph L. McNeal and Co. management, financial consultants and small business advocates, Newark, N. J. He has been employed in a financial and management capacity in both the Public and Private sectors. He is a graduate of Central State University, Wilberforce, Ohio and a member of the Omega Psi Phi Fraternity, Inc. Ralph did his military duty as an officer of the 3rd Armored Cavalry Regiment, 50th Armor and the 102nd Cavalry (Essex Troop) Regiment. He is currently a Certified Mentor for SCORE, Las Vegas.
Where to find Ralph L. McNeal, Sr online
Books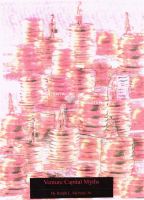 Venture Capital Myths
by

Ralph L. McNeal, Sr
There are various misconceptions about Venture Capital financing. The public knows so very little other than advising the entrepreneur that "you should get financing from a VC or Angel Investor." The chances of getting VC or AI financing ranges from "slim to none" to "a great possibility" depending on you, your product or service...all things that would be in one's business plan.
Ralph L. McNeal, Sr's tag cloud