Robert Blanchett
Biography
I recently moved from The Isle of Wight to Budleigh in East Devon, but spent many years in Bristol where the action in "Asleep on the Job" begins.

When I was on the Island, I used to spend many happy hours in the Bonchurch Inn, discussing the history of Italy with Nino, the proprietor.

Since I acquired an eBook reader, I find it much too easy to pick it up and read a book, or flip from one book to another. Consequently, I am currently reading four novels and spending more time reading than writing. I need to rediscover my old discipline.
Books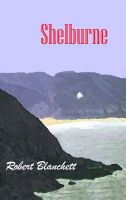 Shelburne
by

Robert Blanchett
Philip is losing Sarah but when events from before his birth shake his sense of self he needs her love. He has been reading a transcript of an old interview. Finding the author will help him to recover. Searching for her with the help of his friend David, he uncovers an interrogation and betrayal, stories of lovers fitting one inside another like Russian dolls. Their quest will lead to Shelburne.
Robert Blanchett's tag cloud